Sacramento Weddings on the Water

While there are many wedding venue close to bodies of water, couples that wish to have their wedding literally "on the water", or extremely close, in Sacramento have fewer options; however, there are still some wonderful venues from which to choose.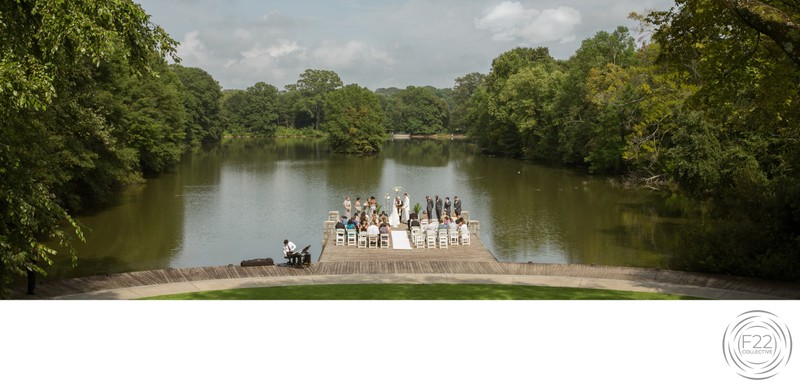 Scott's Seafood on the River
Scott's Seafood on the River is one of the first venues that I consider when thinking of a water wedding in Sacramento. Scott's is easily located off Interstate 5 just south of Sacramento on the Sacramento River. Convenient for your guests who need to travel Scott's has beautifully decorated rooms should your guest decide to stay.
Scott's Seafood also offers some of the best seafood in Sacramento. Wedding ceremonies are usually held on the spacious lawn overlooking the Sacramento River. Scott's can accommodate up to 200 guests and can provide wedding couples with a variety of options for their nuptials. Whether wedding couples chose their indoor Grand Monaco Ballroom or their outdoor Portofino tent Scott's is able to provide a spectacular event.
4800 Riverside Blvd., Sacramento, CA 95822
(916) 379-5959
Embassy Suites Riverfront Promenade
The Embassy Suites Riverfront Promenade provides couples with a unique wedding day experience. Centrally positioned adjacent to Old Town Sacramento the Embassy Suites is located near many different types of attractions. Old Town Sacramento offers wedding couples a number of different bars for an exciting nightlife as well as various eating experiences such as the popular Joe's Crab Shack.
In addition, couples that allow their photographers the time to walk through the old town on their wedding day are rewarded with some of the most interesting, colorful, and unique wedding day images for which one could hope. The Embassy Suites is also located across the street from the Tower Bridge in Sacramento which makes a spectacular backdrop in many romantic images. The hotel offers the cost-conscious bride, housing, and a number of different ballrooms of various sizes for her wedding day experience.
Embassy Suites Riverfront Promenade
100 Capitol Mall, Sacramento, CA 95814
(916) 326-5000
Boat Weddings on the Sacramento River
Another option for couples to consider are boat weddings on the Sacramento River. Two of the most popular boats to consider for hosting your wedding day event are the River City Queen and the Delta King. Both boats leave from Old Town Sacramento and travel the Sacramento River with your guests as you tie the knot with friends and family.
Perfect for a smaller wedding these boats offer wedding day packages at a variety of different price points. With spectacular views and often fireworks from local Raley Field, a boat wedding can provide your guests with an event that they'll always remember. Photography at your event will also be unique with wonderful images of the river at its finest. I think I think I may have finished
1208 Front St, Sacramento, CA 95814
(916) 765-5501
1000 Front St, Sacramento, CA 95814
(916) 444-5464
Interview wisely and ask tough questions. We recommend these businesses but can offer no guarantee on performance, operation or practices.
F22 Collective © 2022 - (916) 761-8666 Address: 165 Sierra View Drive, Colfax, CA 95713 info@f22collective.com Privacy Terms of Use