Sacramento Vineyard Weddings

"Life is about exploring those places that make your heart skip a beat."
— Unknown
Vineyard Weddings
The California wine industry is of major importance to the California economy contributing more than 57.6 billion dollars. Wineries can be found from San Diego all the way to the most northern town in California, Crescent City. Therefore it's no surprise that a California vineyard wedding is as iconic as a California beach or coastal wedding.
Couples decide to marry in vineyards for a number of different reasons. A vineyard can be seen as a destination wedding even if the vineyard is close to home. Getting married at a vineyard means great wine will be served at your wedding. In addition, most vineyards can provide an indoor or outdoor location which brings couples peace of mind regarding unsettled or unexpected weather. There is something uniquely romantic about wedding portraits in a vineyard, and the Sacramento region has several of amazing vineyard wedding options for couples to explore.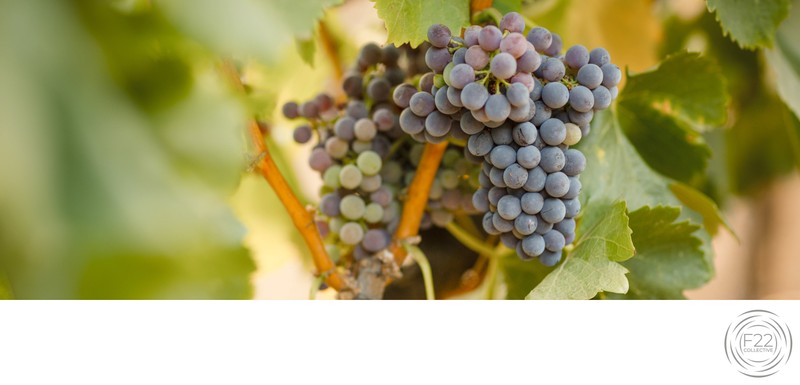 Cielo Estate Winery

Cielo Estate Winery located in Shingle Springs is just 30 minutes from downtown Sacramento. On beautiful lush grounds and with a wonderful permanent gazebo under which couples can marry, Cielo Estate Winery has become one of Sacramento's region's premier wedding venues.
This romantic location includes a farmhouse in which brides get ready for their day. The site has indoor and outdoor reception areas that are surrounded by the lush rows of grapevines that run throughout the property. There are also barrel rooms and a farmhouse patio decks which allow for couples to create extraordinary romantic wedding day photographs. Cielo Estate Winery is quickly becoming one of our favorite locations at which to photograph weddings and events.
David Girard Vineyards

David Girard Vineyards is one of the Sacramento region's leading vineyard wedding venue. The vineyard, which was first planted in 1998, is nestled in the foothills of El Dorado County. Entering the estate of David Girard Vineyards couples are dazzled by the sprawling property which includes a number of different ceremonies and reception site options.
This high-end wedding venue includes an extraordinary location for dressing on the property, as well as, permanent facilities for your reception. The grounds can be described as nothing less than spectacular with their rolling vineyards and large water features. David Girard Vineyards is a venue that should be considered if you desire a vineyard wedding in the Sacramento region.
Julietta Winery

Located in Clarksburg, CA is Julietta Winery, a small winery that is a wonderful fit for the cost-conscious couple. While Julietta Winery may not have all the amenities of some of the larger wineries located throughout California this small winery is still a wonderful choice for a romantic intimate wedding.
Its outdoor ceremony site is adjacent to a large barn which allows couples a blank slate in which to decorate their reception area as they see fit. The winery property has many locations that can be used to create wonderful wedding day imagery.
Scribner Bend

Scribner Bend Vineyards is a family-run vineyard with a long history of farming in the Sacramento River Delta. Located at 9051 River Road, Sacramento, CA, Scribner Bend is a beautiful venue that has many amenities for couples. Not only is this river climate perfect for growing grapes but also the cool evenings make it an ideal location for a wedding and reception.
At Scribner Bend, you'll find a large tent for your wedding reception that has a concrete floor that's perfect for any size party. There is also a large outdoor space should you want your guests to dine under the stars. Scribner Bend's centrally-located barn has an upstairs bridal suite perfect for getting ready on the wedding day. Just 10 miles from downtown Sacramento, Scribner Bend is not only a beautiful location but is also conveniently located for people who live in the Sacramento area.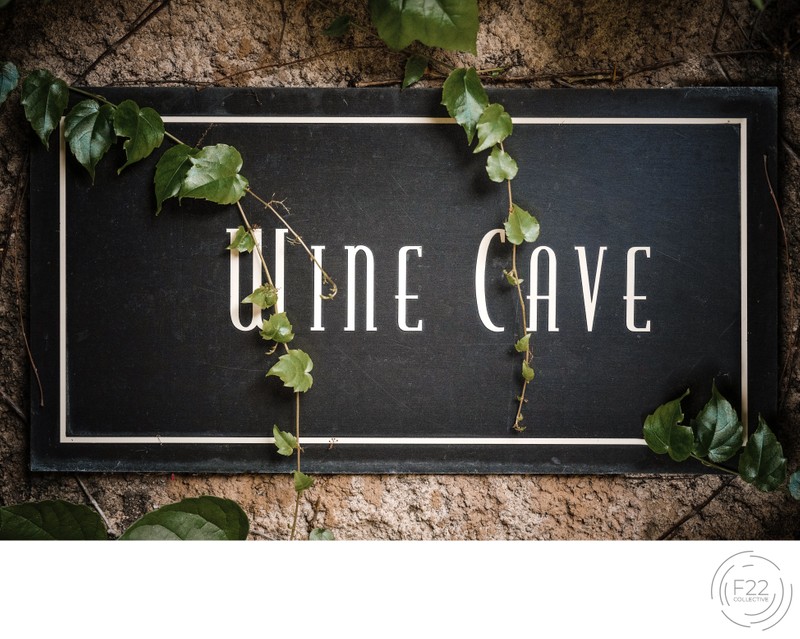 Just Beyond the Sacramento Area:

Bare Ranch Vineyards
| michaeldavidwinery.com
Black Oak Mountain Vineyards
|
blackoak.cool
Heringer Estates Family Vineyards & Winery

| heringerestates.com
(916) 744-1919 | 37375 Netherlands Road, Clarksburg, CA 95612
The Ranch at Wilson Vineyards

| siltwineco.com
Wolfe Heights Winery & Event Center

| wolfeheights.com
Napa and Sonoma Valley

When considering weddings at vineyards couples of the Sacramento region must also consider the Sonoma and Napa Valley as they are abundant with spectacular vineyards for your wedding. Located just a little more than one hour's drive away from Sacramento the list of vineyards is world-renowned.
As Sacramento wedding photographers we've been fortunate that a large portion of our photography business has been photographing in this world-famous wine region. Please feel free to contact us for any suggestions when considering a vineyard wedding in Sonoma or Napa Valley.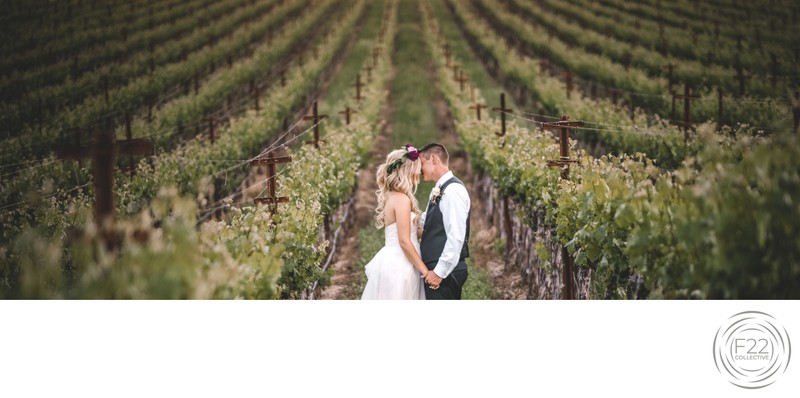 Interview wisely, schedule a tour, do some research, and ask tough questions. We recommend these wedding venues, but can offer no guarantee on performance, cost, operation or practices.
F22 Collective © 2022 - (916) 761-8666 Address: 165 Sierra View Drive, Colfax, CA 95713 info@f22collective.com Privacy Terms of Use