Urban and Loft Wedding Venues
Sacramento Urban & Loft Weddings

"All you need is love...and a great story."
- Hank Fielder
Urban & Loft Weddings
Urban Loft weddings have become the barnyard wedding for city residents. Offering the ultimate blank campus for the bride and groom's, an industrial loft or building has a lot to offer as a wedding venue. Originally thought of as being for the offbeat bride urban loft weddings have become mainstream and chic. With exposed brick, high ceilings, beams, and exposed heating ducts, industrial lofts offer a different type of aesthetic.
Most facilities offer expansive spaces which allow couples a lot of creativity when designing their ceremony and reception spaces. In addition, many of these urban venues allow you to bring in your own vendors which contribute to each wedding's diverse character. These industrial/chic wedding venues, while not for everyone, definitely will offer couples an unconventional and novel wedding day. Some of our favorite venues at which to photograph follow below.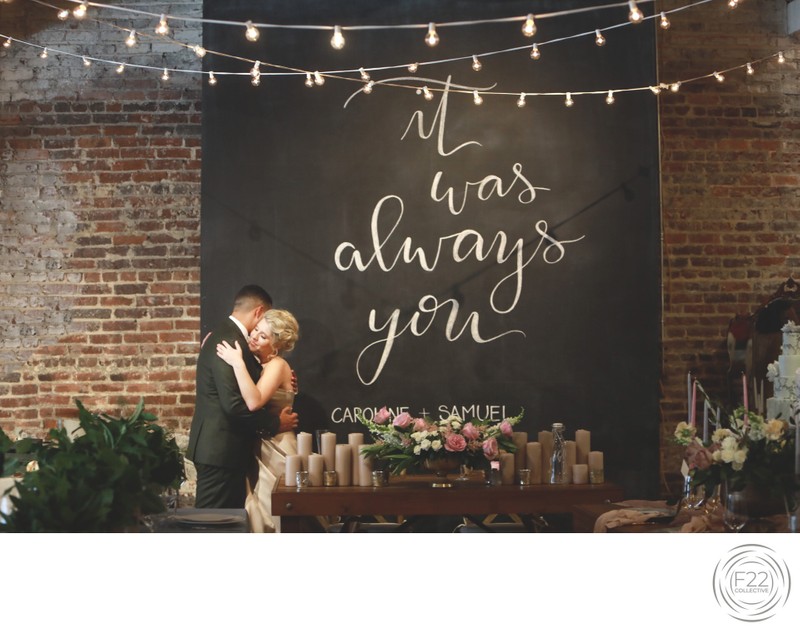 Beatnik Studios

Already listed as an art gallery venue, Beatnik Studios was one of the first urban loft wedding venues in the Sacramento region. With exposed brick, high ceilings, industrial windows, and plenty of room, Beatnik studios offer its clients a large blank space in which to design their ceremony. Originally opened by two Sacramento photographers, photography at Beatnik Studios becomes an intimate affair with loads of beautiful natural light that falls throughout the facility.
Beatnik Studios can host weddings in a variety of sizes due to a number of adjustable partitions that display artwork from local Sacramento artists. The venue has more than enough room for different caterers to work freely and because of Beatnik's large parking area food trucks also have been known to work on-premise providing excellent food. Excellent staff and experienced owners who understand the intricacies of how weddings operate make Beatnik Studios one of Sacramento's premier wedding venues.
The Willow Ballroom & Event Center

The Willow Ballroom located in Hood at the River Road exchange is another of the Sacramento region's industrial venues. A repurposed historical warehouse now accommodates this unique wedding venue. The venue is decorated with large chandeliers and bistro lighting. The decor and unique furnishings are all included with the venue rental and help complement this large space.
Brick and exposed cement beams are exposed in direct contrast with the many elegant features of the venue. Along with this unique structure the Willow Ballroom also has a number of attractive outdoor spaces that lend themselves to striking photographic images. With a beautiful ceremony site, water, and unique structures, the Willow Ballroom is a venue that surpasses most expectations.


BLOC

Located in Roseville, CA, BLOC is a newer venue that is interested in doing things the "right way". BLOC strives to provide a venue that allows wedding couples a blank slate to fulfill their personal concept of their wedding day. One thing that makes this wedding venue unique is its policy allowing rental periods from 4 hours to 24 hours. This range of time provides couples the ultimate possibility to create the day of their dreams. In addition, it is a complete facility allowing brides to dress at the facility in their bridal lounge, and offers on-site coordination to help in each couple's planning.
BLOC is a 7100-foot square-foot facility which has a number of different spacious rooms which can be tailored to suit each couple's vision. This unique space has plenty of room to let your guests enjoy the party. BLOC is definitely a venue worth old look when considering urban venues in the Sacramento region.
F22 Collective © 2022 - (916) 761-8666 Address: 165 Sierra View Drive, Colfax, CA 95713 info@f22collective.com Privacy Terms of Use