Marriages at City Hall
In Sacramento, couples may decide to get married at City Hall for a number of different reasons. privacy, elopement, or possibly financial reasons are just a few examples motivating couples to get married at City Hall. These ceremonies are often very private affairs but may also include a photographer to document the event. As Sacramento photographers, we've been fortunate to photograph a number of small ceremonies. Our goal in photographing these ceremonies is to make pictures that reflect the special love that these couples share.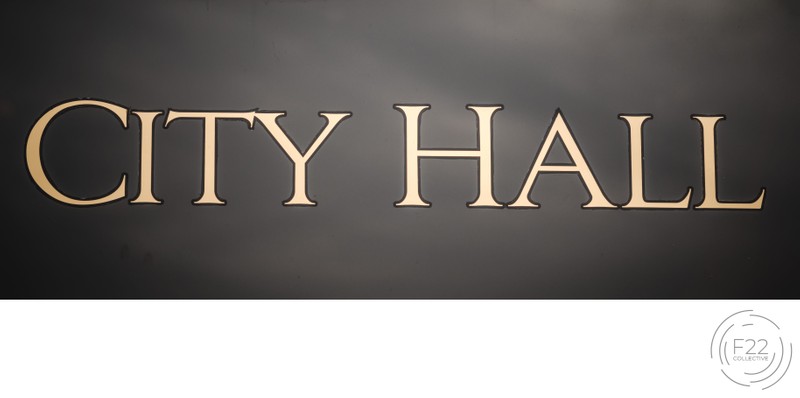 In Sacramento, couples can get married weekdays by a Deputy Commissioner of Civil Marriages at the Sacramento County Clerk Recorder's Office. There are two locations, downtown at the East Service Center or at the South Service Center. The cost of such a service is a very reasonable $36 provided that you supply your own witness for your ceremony. If you would like a witness provided by the city there is an additional fee. Before getting married couples must schedule an appointment to purchase a license and to schedule a civil ceremony. An appointment can be scheduled by calling (916) 874-6131 or by visiting ccr.saccounty.net.
Even though scheduling a wedding at the Sacramento County Clerk's Office can be a very simple ceremony, couples should consider documenting the entire day with photography as it's a day that represents the start of a new journey in the life of each couple. An experienced photographer can capture this day in an unobtrusive style which will provide each couple with images that will trigger memories for years to come. These pictures will provide a visual record that each couple will cherish.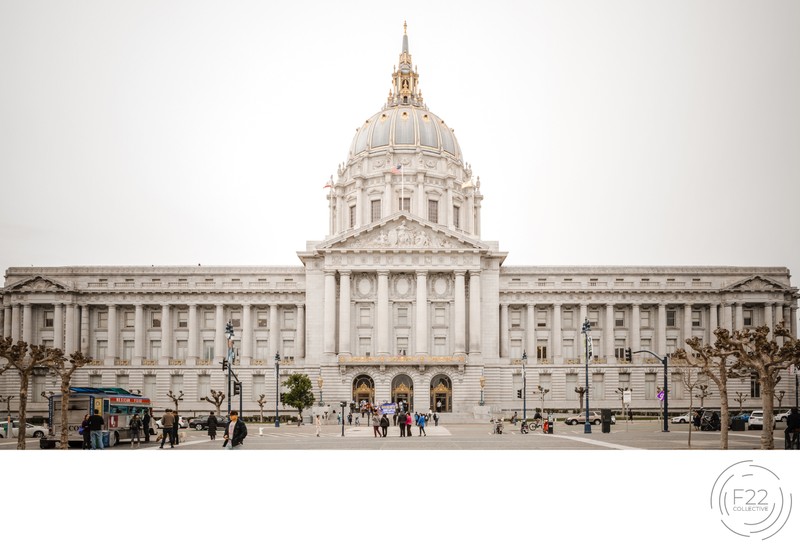 Image shown above is City Hall in San Francisco. Image below: With incredible architecture and ability to include small groups, with amazing locations for pictures, many couples choose this option for their wedding.


F22 Collective © 2022 - (916) 761-8666 Address: 165 Sierra View Drive, Colfax, CA 95713 info@f22collective.com Privacy Terms of Use