Church Weddings
Sacramento wedding couples who feel it's important to get married in the place of their worship in most cases already have their church, mosque, synagogue, or temple at which to hold their ceremony. The chosen venue/holy place is rarely about its special features or amenities and more about the personal meaning it holds for one or both of the couple. Photographing a religious ceremony requires photographers to understand the practices of the church and or religion so as to not interfere or impede the marriage ceremony. Having photographed in many, but certainly not all the places of worship in Sacramento the following are just a small sample of some of the most historic and unique holy places that can be found locally at which to hold a wedding ceremony.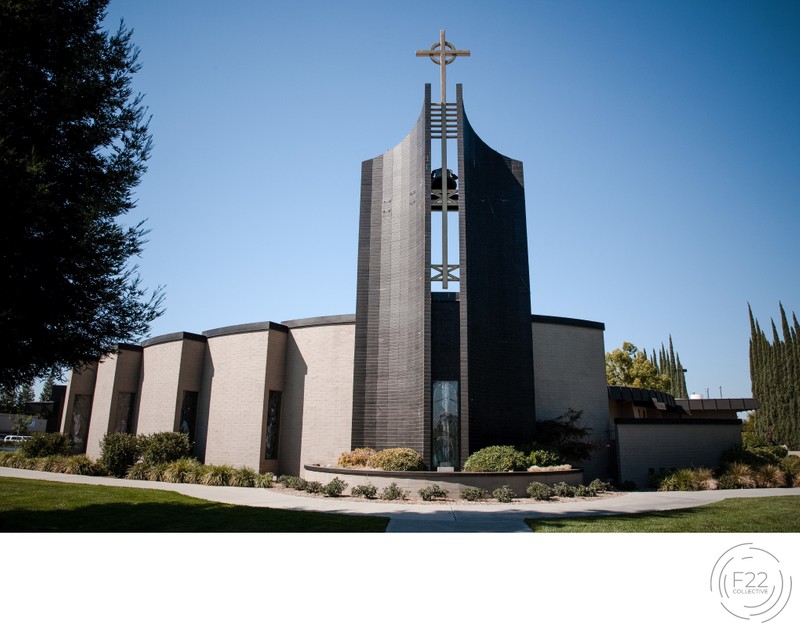 Old St. Mary's Chapel
Old St. Mary's Chapel in Rocklin, CA, is a small chapel that is available to rent through the city of Rocklin. It's a clean well-preserved chapel that includes a historic chapel bell that couples may choose to ring together at the end of their ceremony. The chapel is located near old downtown Rocklin where interesting photography locations abound.
Wedding Album from Old St. Mary's Chapel
5251 Front St, Rocklin, CA 95677
(916) 415-1150
Emmanuel Episcopal Church and Saint John's Catholic Church
Coloma, California is home to two historic churches which would make any ceremony very memorable. Both churches were built in the mid-1800s and are located within walking distance of where gold was first discovered in California. Located near the beautiful Coloma River the churches are also adjacent to Marshall gold Discovery State Historic Park. Truly a beautiful place to photograph.
Emmanuel Episcopal Church
Church St, Coloma, CA 95613
(916) 653-6995
310 Back Street, Coloma, California 95613
(530) 295-2174
Tremont Church and Cemetery
The Tremont Church is another of the many small historic churches located in the Sacramento Region. Built-in 1871, it served the Tremont township and local farming community. The church is a charming location for a small wedding ceremony.
Tremont Road, Dixon, CA 95620
(707) 678-5578
St. Patrick Catholic Church
Saint Patrick may be the most well know saint around the country, and world for that matter, falling short only to Saint Therese of Lisieux. While New York may house the most famous Saint Patrick's Cathedral, Jackson, California has its own church bearing the name of the famous St. Patrick.
Located on Church Street in downtown Jackson, the church was built in1868. It has recently become part of Saint Katherine Drexel Catholic Parish. As the streets are built on hills, the church is elevated and has a majestic staircase leading to the main door. Welcoming, this simple, single-nave church is modest, but heartwarming.
115 Court St, Jackson, CA 95642
(209) 223-2970
F22 Collective © 2022 - (916) 761-8666 Address: 165 Sierra View Drive, Colfax, CA 95713 info@f22collective.com Privacy Terms of Use