Sacramento Art Galleries
"Art and love are the same thing:
It's the process of seeing yourself in things that are not you."
-Chuck Klosterman
Art & Portraits
Incorporating art installations, paintings and photographs into your engagement, portrait or wedding images allows for unique and distinctive portraits. Art has its own presence and can easily overshadow a portrait. Balancing the genius of the artist or painter while defining people as subjects takes skill as a photographer. While photography is not allowed at all museums and galleries, there are a few in the Sacramento area that allow wedding portraits.
The Crocker Art Museum
An amazing place to have your wedding in Sacramento is the Crocker Art Museum located near downtown at 216 O Street, Sacramento, CA 95814. The art museum has four distinct event areas that can handle any size wedding, small or large.
The museum is housed in a distinguished mansion that was built in 1868. The museum features local and international artworks in a building which is a combination of vintage and modern architecture. As Sacramento's most exclusive museum, the Crocker has the most extensive collection of California art.
As your photographer, we are allowed to photography in any part of the museum which is included in your wedding day contract. This includes some of the galleries which display some amazing artwork. For your guests, the location offers indoor and outdoor areas to enjoy as well as a large ballroom with amazing architecture for your ceremony. The deep wood used in much of the museum lends itself especially well to some very dramatic photographs, while some of the more open walls and spaces can work nicely in fun imagery of your wedding party.
For your reception, the museum's courtyard is spacious and can easily handle a large number of guests. The wonderful architecture makes a spectacular backdrop for your wedding day photographs. As photographers, we really enjoy all of the different romantic ways we can use the unique architecture and available light in our wedding pictures.
216 O St, Sacramento, CA 95814
(916) 808-7000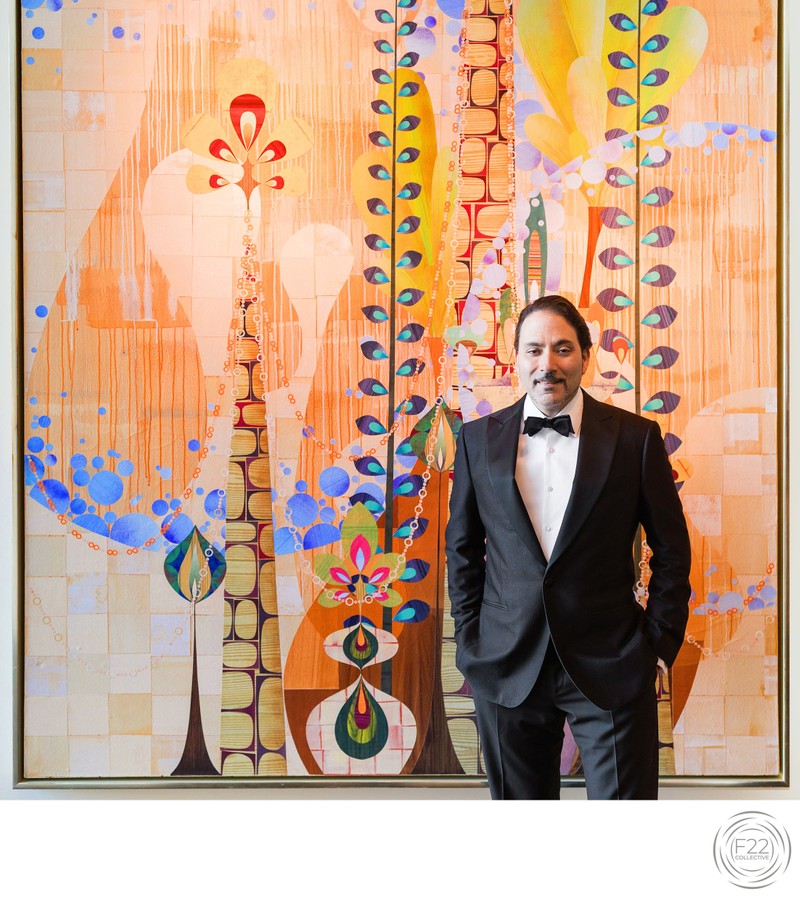 Beatnik Studios
Beatnik Studios located at 723 S Street, Sacramento, CA 95811 is an art museum of a different flavor. As the name implies Beatnik studies is a little offbeat from what someone might normally consider when they think of an art gallery.
Beatnik is a wonderful location for new and upcoming artists to display and sell their work and it this artwork which adds so much charm to your wedding. Housed in a cavernous industrial building which shows off a stunning weathered brick wall and industrial looking air ducts,
Outside of Beatnik the local streets offer an urban charm with a variety of photographic backdrops and textures that showcase Sacramento's dazzling city-scapes. Beatnik is large enough that it can easily handle a grand wedding, yet because its space is so flexible intimate weddings are also no problem.
Its truly one of Sacramento's most unique wedding locations, perfect for the bride who wants her wedding to be one of a kind. Also perfect for the couple that wants beautiful natural light on display in their wedding photographs. Definitely an amazing venue.
723 S St, Sacramento, CA 95811
916-400-4281
Blue Line Arts

405 Vernon St #100, Roseville, CA 95678
(916) 783-4117
F22 Collective © 2022 - (916) 761-8666 Address: 165 Sierra View Drive, Colfax, CA 95713 info@f22collective.com Privacy Terms of Use