SACRAMENTO WEDDING PHOTOGRAPHERS
F22 COLLECTIVE: WHO WE ARE
We are Sacramento wedding photographers providing wedding, elopement, engagement and portrait photography to Northern California, the greater Sacramento areas and North and South Lake Tahoe. As a wedding photography team, we have worked with and trained some of Sacramento's top wedding photographers and are proud to offer our services to the Northern California newly engaged. We have carefully, hand-selected our team and pride ourselves in catering to the needs and desires of our clients.
F22 Collective started as a husband-wife wedding photography team, dedicated to the craft of photography, education and sharing of our knowledge. We have enthusiastically continued in this venture for over 10 years. Whether you are eloping, having an intimate, micro wedding, or a full day of celebration and events we would to chat with you about your wedding day. We are based directly between Sacramento, California and North Lake Tahoe, and photograph weddings and events in Northern California, and wherever your love takes you!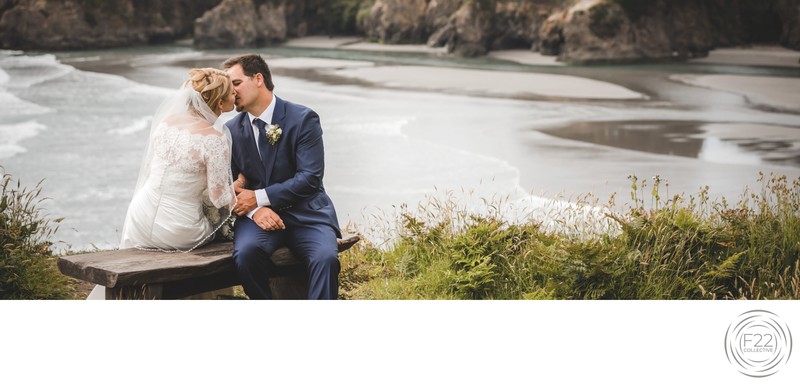 OUR STYLE
The best way to describe our style is 'all-encompassing! Parts of the day are wedding photojournalism; documenting emotions and events; and, parts of the day are created and styled... all together, these make up your unique wedding day images that capture your love, emotion and personality, ... authentically. Your wedding photography (and video), are really the only aspects of your wedding day that are not tangible on the day of. They are something magic that happens and is delivered later; however, besides each other, it is the only thing besides your memories that you have all said and done. Our advice: 'stay-present', you will create better memories and have a better experience... and ultimately better pictures.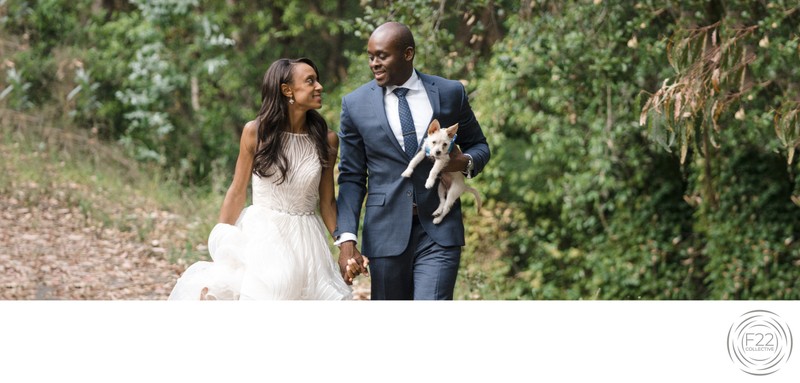 SACRAMENTO ENGAGEMENT PHOTOGRAPHY
Have you thought about where you would like to go for your engagement session? The beach, in the country, or an urban location, … there are so many possibilities. Regardless of where, we strive to capture your relationship in a fun, playful manner with a modern flare. We believe that the best engagement sessions have the perfect mix of light, style, color and landscapes.
Some of our favorite locations for engagement sessions include the town of Mendocino, Sand Harbor, Point Reyes, Half Moon Bay, Truckee and Moss Beach. These locations allow us to photograph, provided we are respectful and unobtrusive. Some locations also do require permits. Locations that do require permit fees include Muir Woods, and San Francisco Conservatory. We are happy to help determine which locations will fit your personality and work best for your engagement session.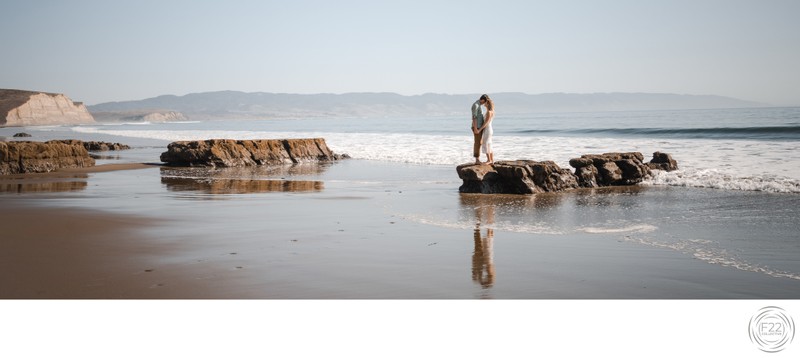 SAME-SEX LGBTQ+ SACRAMENTO WEDDING PHOTOGRAPHERS
Our style is "all-encompassing", and with clients it is also all-inclusive. As a wedding photographer working in Northern California, and the greater Sacramento Valley, this especially applies to weddings. We support gender equality and marriage equality whether you identify as lesbian, gay, bisexual, transgender, transsexual, queer, questioning, intersex, pan-sexual, two-spirit, androgynous, or asexual.
We also know that this list is ever-evolving, and apologize if we have left out any individual or group. In addition, if you are genderfluid, cisgender, nonbinary or one of the other 61 genders we will always address you by your pronoun. We are and will continue to be open and accepting of all couples, and are honored to be a part of your wedding day. #humanrights #LGBTTQQIP2SAA #loveislove #lovewins #marriageequality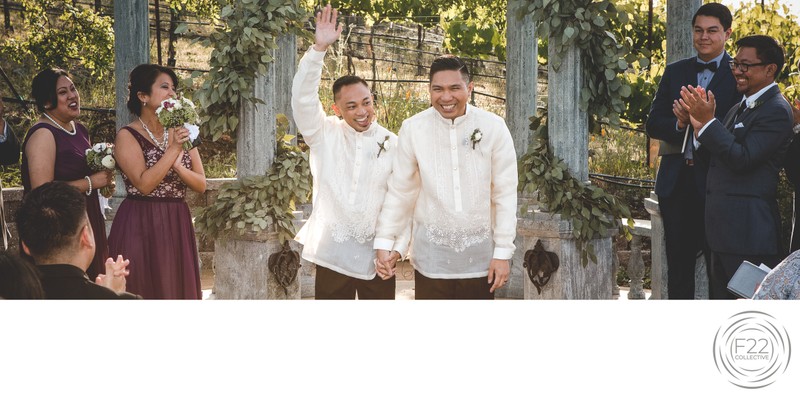 WE BELIEVE: BLACK LIVES MATTER

Prejudice is an emotional commitment to ignorance.
- Nathan Rutstein
We, at F22 Collective, speak out against the devastating racial injustices that continue to plague our country. We condemn the prejudice, bias and hatred targeted toward the Black community and people of color. To be silent is to be complicit, and it is not nearly enough to be quietly non-racist, it is the time to be loud, and vocally anti-racist. #blacklivesmatter #icantbreathe #8:46 #enoughisenough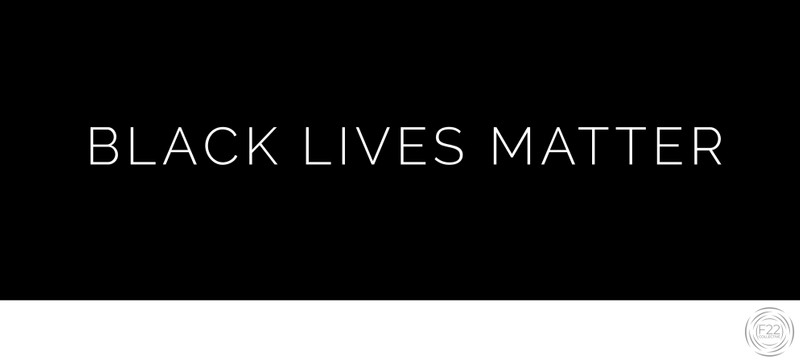 LAKE TAHOE WEDDING PHOTOGRAPHY: ELOPEMENT, INTIMATE, PETITE & MICRO WEDDINGS
It does take an experienced wedding photographer to capture true personalities. Whether candid and documentary, or styled portraits; we would love the opportunity to photograph your large wedding, small wedding or elopement. We are dedicated to providing our clients the best wedding photography, and have honed the ability to anticipate and capture even the most fleeting of moments. We encourage you to be present in the moment, and enjoy the events, and spend time with family and friends on the wedding day, even if you only invite 6 guests.
When the wedding day is over, you will hold these images close. The ones that captured your love, emotion and personality perfectly, and they will be cherished forever. They will be candid, documentary and formal, and will tell your wedding day story to generations to come.
As wedding and elopement photographers, we are often asked to photograph in Tahoe. Not only is Lake Tahoe the most beautiful lake in Northern California, it is also home to many wedding venues with staggering backdrops. We have been fortunate to photograph weddings at The Hideout, Squaw Valley, Edgewood, Zephyr Cove, Zephyr Lodge, The Ridge Tahoe, Hyatt Regency Lake Tahoe, The Ritz Carlton Truckee, Northstar, The Chateau at Incline Village, Plumpjack Squaw Valley Inn, Sugar Bowl Resort, Maritime Museum, and Chalet View Lodge in Graeagle, and in the Sierra Foothills at Empire Mine and Miner's Foundry, just to name a few. If you do not see your venue listed, chances are quite good that we've been there for a wedding or event, or would love to photograph your wedding there.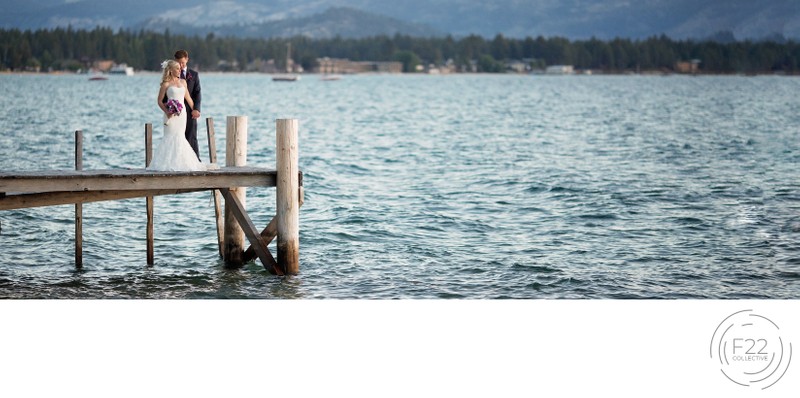 CALIFORNIA COAST: SACRAMENTO WEDDING & ELOPEMENT PHOTOGRAPHY
Northern California has a lot to offer in regards to wedding and elopement photographer, and is, by far, the prettiest half of California. And with the California coast just a short drive the options for wedding and elopement locations are endless. We love photographing along the California coast, including Santa Barbara, Carmel, Monterey, Half Moon Bay and Mendocino.
These cities have some of the most beautiful hotels and resorts, and the unique landscape along the coast is magnificent. Take a drive on Highway 1 and see for yourself. Its funny anyone would want to travel anywhere else, California almost has it all! From mountains and, to lakes and the ocean… even desert and dry lake beds backdrops can be stunning.




WHERE WE PHOTOGRAPH WEDDINGS

We are based in the Sierra Foothills directly between Sacramento, California and North Lake Tahoe and photograph weddings, elopements, portraits, engagements, proposals and events in Northern California, including, but not limited to: Amador County, Applegate, Auburn, Cameron Park, Capay, Chico, Colfax, Davis, Dixon, El Dorado Hills, Elk Grove, Fairfield, Folsom, Foresthill, Graeagle, Granite Bay, Grass Valley, Incline Village, Lake Tahoe, Lincoln, Lodi, Loomis, Napa, Nevada City, North Lake Tahoe, Penryn, Placerville, Rocklin, Roseville, Sacramento, Soda Springs, Sonoma, South Lake Tahoe, Squaw Valley, Tahoe, Tahoe City, Truckee, Woodland, Vacaville, Vallejo, Walnut Creek, Walnut Grove, Winters. We are also available to travel nationwide, and worldwide for destination weddings. Reach out, we love to travel.
Surrounding Sacramento, we have had the privilege of photographing weddings and events in Woodland, Winters, Fairfield, Lodi, Livermore, Lake Tahoe, Incline Village, El Dorado Hills, Placerville, Sutter and Amador County at stunning venues like Wente, The Palm Event Center, Rancho Victoria Vineyard, Cielo Winery, Windmill Vineyards, Pageo Lavender Farm, Orchard Creek Lodge, The Citizen Hotel, The Maples and Inn at Park Winters, just to name a few.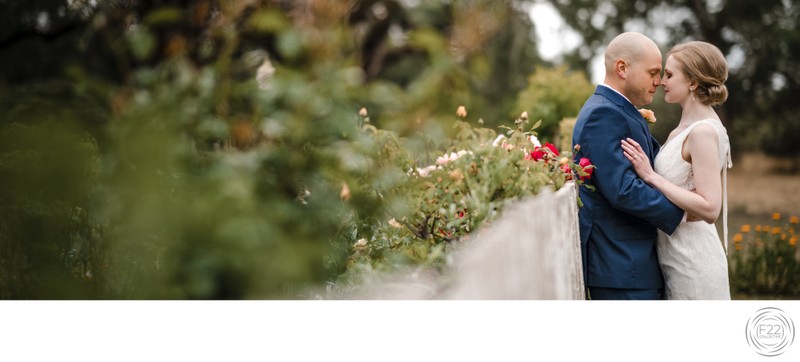 GALLERIES
For detailed pricing information for your wedding photography, questions about custom collections, general FAQ or wedding date availability, please send us a message and we'll be back in touch shortly. We can't wait to hear from you! We check and answer email throughout the day, so if you do not see a response, check SPAM. For whatever reason, our emails end up there at times, especially with gmail accounts.

"I love you without knowing how, or when, or from where.
I love you simply, without problems or pride: I love you in this way
because I do not know any other way of loving but this, in which there is
no I or you, so intimate that your hand upon my chest is my hand,
so intimate that when I fall asleep your eyes close."
-Pablo Neruda
F22 Collective © 2022 - (916) 761-8666 Address: 165 Sierra View Drive, Colfax, CA 95713 info@f22collective.com Privacy Terms of Use